PPC Vs SEO: Differences, Advantages, Disadvantages & An Integrated Approach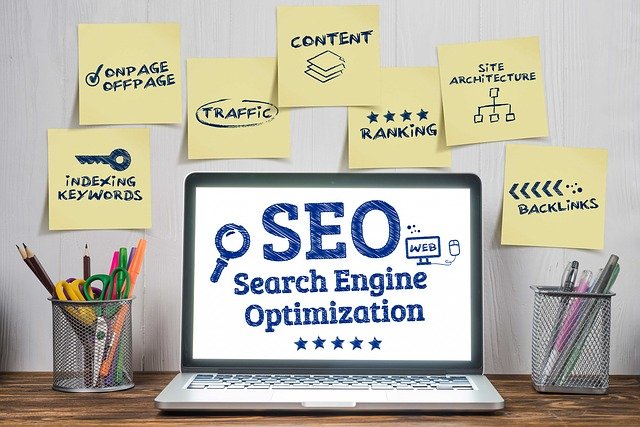 One of the most common questions that people ask us is, "Which is better: PPC or SEO?" This question does not have a single answer, since it really depends on your marketplace, objectives, and current situation.
Search engine optimization (SEO) is extremely important. SEO specialists who have worked in the field for decades have said when organic search is done well, it provides more volume at a lower cost per lead compared to paid search.
However, it isn't the marketing Wild West that it was in the past. It can be difficult for new businesses to get started with SEO. Also, when done properly paid search can provide a fast track for search marketing.
It all comes down to your specific digital marketing strategy. The key to determining whether organic search, paid search, or a combination is the best approach for your ever-changing and unique situation is to have a good understanding of your prospective customers and the ways they use the web.
In this article, I will be looking at the advantages and disadvantages of both pay-per-click (PPC) and SEO as marketing strategies and give some tips on how to choose the best approach for your business. In situations where both paid and organic are suitable, we will be looking at how to integrate PPC and SEO to improve the results you receive from your search marketing efforts.
PPC vs SEO
When considering PPC or SEO there are two important differences that need to be considered. First of all, paid ads are displayed on top of the page, over the SEO-influenced organic listings. Second, organic traffic from SEO is free. On the other hand, there is a cost for every click on traffic from PPC. In many situations, PPC and SEO work best when they are strategically aligned and integrated. If you are a dentist reading this article I would recommend seeing SEO for dentists.
SEO: Improving your organic traffic
So what are the advantages and disadvantages of organic traffic coming from search engines? First, we will look at the advantages:
Awareness: When your targeted keywords have visibility within the search engines, your business is placed in front of prospective customers in similar ways when you use advertising. Brand awareness is driven as well.
Branding: Visibility for informational queries and commercial search terms that relate to your business area can positively impact your branding. Your brand also can become trusted by searchers as they ask questions while conducting the research that will result in a purchase. Your business will become associated with a specific topic and develop into an authoritative voice.
Trust and credibility: Having your website displayed within the organic results can have a positive influence on the perceived credibility that an audience has of your business that is searching for your services. Many consumers trust the organic results more and skip the ads. When your business is visible it gives it that essential stamp of approval. Having strong reputation and review signals will also provide even more benefits.
Website traffic: When your website traffic increases it gives you more opportunities for driving awareness for your business as well as educating prospects on why they should purchase from you.
Cost per click: Organic search traffic is free – kind of. It will take effort (money) and time to develop visibility. However, there are no direct charges for every click or impression.
Return on investment (ROI): Improved ROI can be provided by organic search engine traffic over PPC and traditional types of paid media.
Cost: Although SEO is neither easy nor cheap, it will usually be more cost-effective compared to all other marketing methods for providing your website with relevant traffic as well as brand awareness.
Sustainability: Organic traffic, in contrast to paid search marketing, will not dry up as soon as you stop paying. Therefore, efforts for developing organic traffic can help to sustain a business when there are cuts in marketing spending.