How Individuals Benefit From Corporate Coaching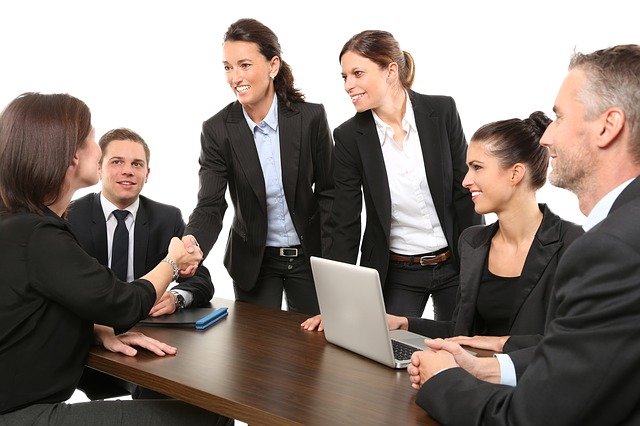 Most businesses hire professional coaches to help train their employees to be better in what they do. Although the idea is to help improve productivity and performance in the workplace, which is good for the company, individuals benefit from these sessions too. Here are some of the ways individuals benefit from business coaching.
1. Establish and Work Towards Your Goals
The purpose of coaching is to help employees identify and define more realistic career goals. They thus can focus on working towards achieving these goals through purpose-driven hard work. Most people have goals centred around building professional behaviour and the required skill sets for the same. However, a coach, or coaching software, helps them realise there's more to work than just building your skill set. Coaching software, for example, allows one to record these goals, where the company/organisation can monitor their progress. The software provides checkpoints to help manage one's achievements, with their progress reported to the relevant supervisor, coach, or administrator.
2. Improves Engagement
One-on-one coaching makes it easier for the coach, supervisor, and participants to interact and engage freely. This can help break the ice in the workplace, thus improving one's overall engagement with the team and organisation. The fact that employees can engage with their supervisors freely boosts morale and productivity, hence increasing retention rates in the long run. The increased retention rates benefit the employee in that they can build their careers up.
Coaching software helps improve an individual's level of engagement, especially with other employees in the company. The program makes it easier for the coach to check in with the individual from time to time to check their drive and overall progress. The coaches can also evaluate an individual's performance to see what can be done to boost the individual's performance.
3. It provides A Safe Place to Gain Perspective
Talking to a coach, or seeking help from one, is much easier than talking to your supervisor. This is especially the case when looking for help/advice with sensitive issues. This is because the coach is neutral and will only offer guidance where needed without judging. It is the coach's responsibility to help the individual gain a perspective without making them feel intimidated. Thanks to the coaching software, employees can communicate with their coaches securely, enabling them to open up on things they don't understand or need help with.
The safe space provided by the coaching software allows for in-depth learning in the comfort of the employee's peace. The employees can use skills and guidance acquired through the coaching program to improve their careers and work relationships.
4. Provides a Deeper Level of Learning
There is more to corporate coaching than simply improving your specific skill set; it takes learning to another level. Coaching allows one to learn about their skills, themselves, and how others see them. Having first-hand experience of how others see you go a long way in helping improve your personality and understand others better. Individuals can also use skills acquired during the coaching program in their safe space, making them even better people in life.
5. Promote Personal Awareness
Coaches use the most straightforward and best approach possible to train employees on how to become better versions of themselves. He/she will help you understand your blind spots and how to improve on the same. Building personal awareness makes it easier for one to accept themselves and even take the path to self-improvement. The best part about this is that the coach is always by yourself to hold your hand through.
With improved personal awareness, one can turn his/her weak points into strengths, hence a key confidence booster. This is one of the reasons more, and more companies and organisations are adopting talent development programs.