What You Need to Know about VoIP and How It Works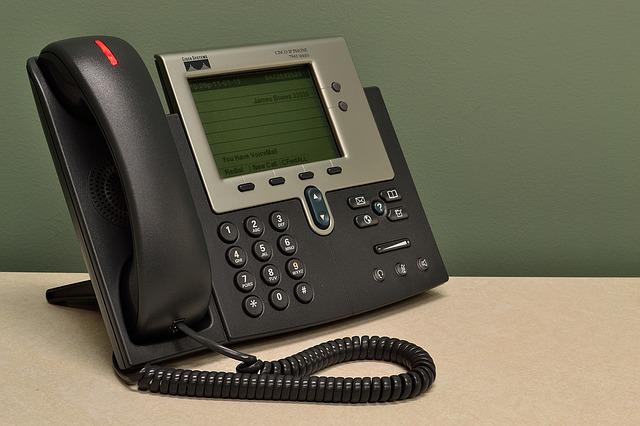 Trusted VoIP providers can assist you with everything. All that you need to do is plug in your IP phone and you are done. This is a type of digital phone that uses a high-speed internet connection to secure connectivity.
VoIP is a system that converts a phone call into data (sent over the internet). With VoIP, you can either use Ethernet cables or a Wi-Fi signal if it is strong enough. By choosing Intouchcomms, your calls will cost a lot less when compared to traditional telephone systems. Voice over IP has tons of benefits when compared to traditional phone services.
What is the Difference Between Landline Phones and VoIP?
The primary difference between landline phones and VoIP phones is that landline phones are hardwired at the physical location with the use of copper wires. VoIP receives and makes calls online (over the internet), which means it isn't limited to one location.
The traditional landlines use an analog line that carries voice signals. To make a call, extra wiring will need to be installed.
How Does VoIP Work?
VoIP, which stands for Voice over IP will convert a person's voice into digital files. The file is then compressed and sent over the internet. Your VoIP service provider, similar to internet service providers sets up your call. Many people are starting to opt for VoIP over the traditional landlines since the startup costs are less and they can make a call over the internet, which helps them to save money, especially when it comes to long-distance charges.
VoIP uses Internet Protocol, which is the main building block when it comes to the internet. IP telephony is one of the biggest innovations when compared to a century-old telecommunications system.
For a phone call, conversations are exchanged with the use of small data packets. These "data packets" can be sent to any country in the world in under a second. When it comes to internet telephony, the data packets travel between a VoIP provider and your phone.
VoIP phone systems facilitate calls between one phone to another or other telephone companies. It can also offer other functions that are useful such as, call recording, call forwarding, voicemail, and more.
This is how VoIP works, in four easy steps:
Your phone will connect to a router or switch in your LAN (Local Area Network).
When dialing a number, your IP phone will tell your VoIP service provider to initiate the call to another party.
Your VoIP service will establish the call and this is when data packets are exchanged from your IP phone.
Your VoIP phone will convert the digital signals to the sound that you will hear.
Voice over Internet Protocol bypasses telephone companies entirely. Wherever there is a broadband-internet connection present, you will be able to use VoIP. It is a dramatic upgrade when compared to analog phone systems.
You once required proprietary, expensive equipment to use VoIP. However, that was more than 20 years ago! Today, VoIP operates on open standards like SIP (Session Initiation Protocol). SIP offers all-inclusive interoperability between conference phones, desk phones, and VoIP apps.
The cloud-based PBXs are what offer the features such as call routing, conferencing, and voicemail. When considering all these features, they perform just like a full-service phone company that you have control over.
All that is required is a broadband internet connection (fiber, DSL, or cable), and you can enjoy all the advantages of VoIP.
VoIP Benefits
Lower Cost
Many businesses and consumers have started to realize the dramatic cost savings they can achieve with this system. Most have decreased their phone bill costs by more than 60%.
High-quality Sound
There are noticeable differences when it comes to calling quality, which means the audio won't be fuzzy or muffled.
Advanced Features
VoIP offers superior features when it comes to running a business. Some of these include call queues, call recording, auto attendants, and more. These features are usually included with the business phone service plan packages.