5 Reasons Why A Logo Is Important To Your Business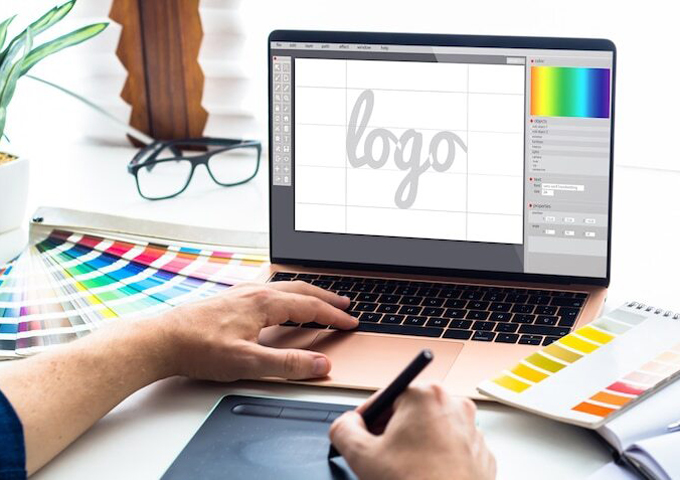 The logo is a crucial piece of component that you need to take into account when building a successful business. A logo is crucial for the future success of your business although it may not be on the top of your agenda right now.
A good logo can make a great first impression for your business apart from high-quality products and positive customer testimonials. It helps boost your customer and client base over time. If you are about to launch your small business and wonder why you need a logo, here are 5 important reasons to reiterate the importance of a logo for your business.
Creating a Great First Impression
The logo is one of the first things that your consumers are going to see. In fact, it acts as the face of your business at times. A good logo helps create a strong first impression to attract more clients to your business. An eye-catching design will make your potential audience notice your brand. In fact, learning how to create a good logo should be your first step. You can design a logo at Wix.com with their logo maker. You can customize the logo using its colour choices, shapes, and fonts. Logogenie's online logo maker is another great tool to make your own logo. There are hundreds of logo templates to choose from. You can also personalize the logo with its easy-to-use online tools. You even get the chance of using an AI tool to design your business logo. On the other hand, you can search through google logo design in Hampshire, and you will find there are many graphic design companies.
Getting Your Brand Recognised
A logo should be easy to recognize in both small and large print for it to become effective. It helps consumers recognize your business easily – whether on a digital platform, smartphone, or billboard. Your logo should not compete with other business logos and should have a simplistic design for potential consumers to identify your brand. The last thing a business wants is to run an advertising campaign to find consumers confusing its logo with trademarked logos out there. On the other hand, having a logo similar to a trademarked logo can also land you in legal trouble.
Fostering Brand Loyalty
A good logo will boost brand recognition as well as brand loyalty over time. If your logo can attract potential consumers and they latch on to it both physically and mentally, it will help turn potential customers into loyal followers over time. You can also distribute promotional items or merchandise that feature your logo depending on the business you operate. In fact, there are many brands that hand out free pens, t-shirts, and other items with the logo prominently displayed on the items. It spreads brand awareness and helps take your small business to the next level in no time.
Proof of Your Professionalism
Credibility is key to securing recurring consumers for your business. In fact, without a credible logo, it might be difficult to secure long-lasting customers for your brand. Even though the logo may seem a small part of your business, it plays a crucial role in the long-term success of your company. Today, potential customers know what they want. A good logo will portray your brand as a reliable and trustworthy business.
Building Trust
You will have a pool of competitors fighting for the same consumers – no matter what industry you are in. Trust is an important part of taking your business to the next level. Your logo should fit the message that you are trying to convey to your potential customer base. In fact, the choice of colour can impact how successful your brand becomes in the future. Blue is known for building trust while yellow can make the customer anxious. Your logo should spark positivity for your audience to believe in its message.