Most Essential Things to Keep In Your Truck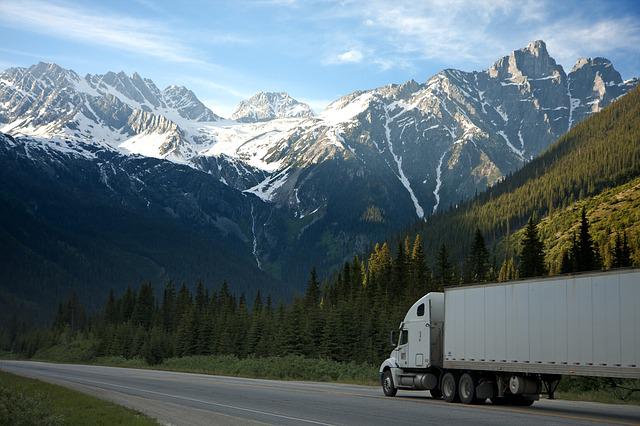 1. First Aid Supplies
When driving a truck, you need to have access to first aid supplies. Not only is it important to have for yourself, but it's a legal requirement. Therefore, it's not even an option, it's mandatory. Every truck driver needs to have one because you're constantly doing things like unloading and loading cargo. There will be a time when you will be glad you had a first aid kit in your vehicle. This kit should include all of the basics including large bandages, sterile wipes, medical-grade disposable gloves, and more. And make sure to keep all your licences with you at all times, including your HGV provisional licence if you have one.
2. Emergency Kit
Whenever you find yourself driving an HGV or truck, you want to have an emergency kit available. Having an emergency kit is a good way to ensure you are prepared for anything that comes. You'll want the emergency kit to include some much-needed products like jumper cables, batteries, a flashlight, and even a de-icer.
3. Gear For Your Hygiene
As someone that is out driving for hours at a time, you're going to want to ensure you don't put your hygiene on the back burner. You need to stock plenty of products to use yourself on those late-night drives. Try to pack things like extra pairs of clothes, nail clippers, toilet paper, and more. You also want to bring plenty of extra hand sanitiser for use whenever you need it.
4. Comfort Gear
You need to be packing plenty of stuff for your comfort. You want to make yourself as comfortable as possible in your truck. After all, it's a place where you will be spending a lot of time. You need to make your trips comfortable so you can drive safely and focus all of your attention on the road. There are plenty of things that can make your cab more comfortable. Some of them could include small pillows for resting your head at rest stops, sunglasses for keeping the sun out of your eyes, and even a small vacuum to clean up after yourself.
5. Road Safety Equipment
Anyone that drives a truck knows how many times you will find yourself broken down. Trucks are machines and machines don't always work. There will be instances where you will have you pull over and even get towed. You need to ensure that you are fully prepared to do this safely. While it's always dangerous, there are things you can have stocked in your truck to make the situation much safer. For one, you need to have high-visibility cones. This can make it easier to signal to oncoming drivers that your vehicle is ahead. Another good thing to have is a high-visibility jacket. The jacket or vest needs to have a reflective coating on it. It's also a good idea to pack a warm blanket in case you break down on the road in the middle of winter. This can keep you warm and safe while you wait for assistance.
6. Some Tools
You should be bringing some essential tools along with you on the road. It's not recommended to take a complete toolkit, you do want to bring some versatile tools that can help you get through various situations. Having the right tools can help you troubleshoot when basic things go wrong. It's recommended to have multi-tools, screwdrivers, and other versatile tools. This can allow you to handle some of the basic things that can go wrong that don't take professional intervention.
7. Unloading and Loading Products
You're going to be spending the majority of your time unloading and loading when you aren't on the road driving. It can be very difficult without the right tools. You should be adding the right tools to your toolbag to accomplish this the right way. Always pack some safety equipment that you can use while loading and unloading. These things should include helmets, safety goggles, hard-toe shoes, and more.
8. Maps
As a driver, you will need to be on the road and navigate constantly. While you can use professional GPS systems and your phone for a lot of your navigation efforts, you always want to have a physical backup. That way you can figure out where you need to go if you don't have a signal or if your GPS unit stops working for whatever reason. Always stash some physical maps of the area you are travelling to just in case.
9. Food and Drink
It's a good idea to bring along some vacuum-sealed containers and perhaps a cooler or lunchbox. These things can help you stay hydrated and well-fed while driving. You don't want to be stopping at rest stops and relying completely on unhealthy foods all of the time. Instead, you want to try to eat healthily. Pack some healthy snacks and you can avoid consuming too much sugar and carbs.
10. Entertainment
You will be spending a lot of time out on the roads. However, you will also have a lot of downtimes. You want to fill your downtime with entertainment. Otherwise, you will get extremely bored. Bring along a tablet, books, or magazines that you can use while you aren't driving. You could even bring a portable video game system along so you can play some games while you are resting up.