Top 10 Essentials You Should Have In Your Truck/HGV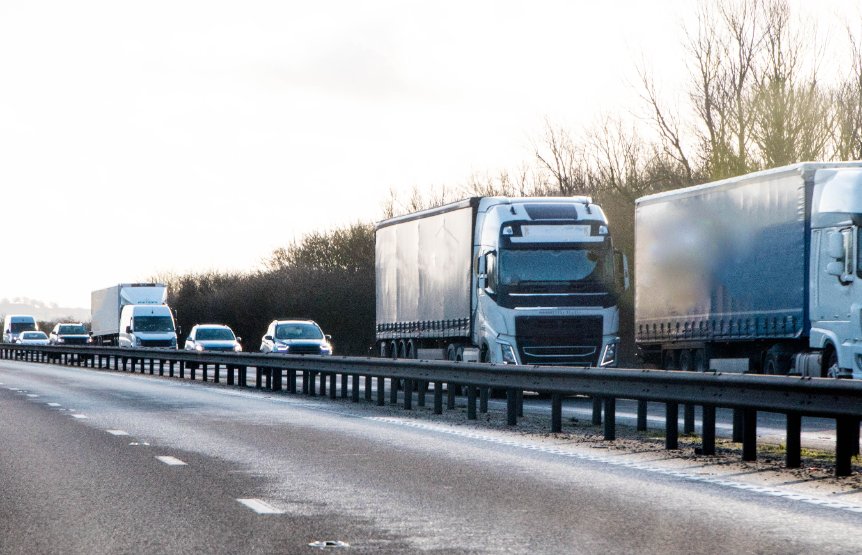 First Aid Kit
As much as it is a legal requirement for every truck/HGV driver, a first aid kit is the first thing you should have in your truck. The kit is crucial, especially if you are in an accident or injured while on the road. A standard first aid kit contains sterile wipes, large dressings, disposable medical gloves, and plasters, among other items.
An Emergency Kit
There's no better way to plan for the unknown than have an emergency kit in your truck. It would be best if you were well prepared in case the worst happens. An emergency kit makes it possible for one to cope with various situations until help arrives. It thus should contain, among other things, a torch, a de-icer, batteries, jump leads, and pliers.
Personal Hygiene Items
Your hygiene is as essential as having a first aid kit. That said, it would be advisable to pack/bring items such as baby wipes, spare clothes, hand sanitizer, nail scissors, and a toilet roll whenever going on our usual trips.
Your 'Comfy' Kit
For many HGV drivers, their cab is their second home. It thus makes perfect sense to want to make it as comfortable as possible. Grab anything that would keep you comfortable on the road, such as a pair of sunglasses, a hand-held vacuum, or an extra cup-holder.
Road Safety Equipment
Breakdowns are almost inevitable with truck drivers. The worst thing about this is that they happen at the most inconvenient place with no help for miles. You thus should be prepared for the same with just the proper road safety equipment. These include a high-visibility jacket, cones, reflectors, and a blanket to keep you warm while waiting for rescue to arrive. Also, you need to have a professional license for driving HGV. In the modern age of technology, you can do Virtual HGV training online.
A Few Handy Tools
Although you might not have a complete toolkit for your truck, having at least a few most frequently needed and used tools is crucial. A multi-tool and screwdrivers can come in handy when out on the road.
Loading And Unloading Kit
Loading and unloading are a part of every HGV driver's routine. It thus makes sense to have the right kit for the job. These are essentially a few basic tools, including sturdy boots, a hard hat, goggles, and gloves. The last thing you want is to have to lift or hold heavy cargo with your bare hands.
Maps
Every trucker hopes and wishes to get from their pickup point to drop points on time. Getting to these places safely may sometimes require careful planning and identifying the perfect route to use for the same. This could mean driving on roads you've never used, increasing the risk of getting lost. Having a navigation map with you in the cab can make navigating easy. These physical maps come in handy, especially where/when your satnav or phone navigators fail.
Meal Kit
Many HGV drivers often worry about their vehicles getting to the destination, forgetting their health. Always make a point of bringing fresh, packed food with you. It would be even better if you could pick a well-balanced meal and plan how many meals you'd have before getting to your destination. There are also times when you'll need to bring a portable cooker and other appropriate appliances for overnight trips.
An Entertainment Kit
Long trips can be exceptionally dull, especially if alone in the cabin and going for a long drive. In addition to bringing your smartphone with your favourite songs preloaded, you might also want to bring some extra entertainment materials, such as magazines, books, and novels. This will come in handy, especially if your phone is running low or you do not feel like listening to music anymore.